ADD Some
Magic

to your

fundraising
When you combine The Magic of Michael Clayton with your organization's fundraising efforts, you can stand back and watch donors appear! Michael can provide a Family Magic Night package of comedy, illusion and fun for your organization.  We have proven results of success and we'd love to help you achieve your goals! It's as easy as pulling a rabbit out of a hat.
Let us help you with your fundraising!
Organizations can raise a few hundred or a few thousand dollars in one day depending upon marketing and participation. There are three different programs available depending upon your expected participation and venue restrictions.
The Grand Illusion Show
The most popular is the Grand Illusion Magic Show.  This program is a 3 to 4 person program filled with grand Illusion, dancers, and theatrical production.
The Small Illusion Show
This is a two-person program designed to play big with a small foot-print of 2-3 medium-sized stage illusions.
The One-Man Stand-Up Show
This is a real audience pleaser that Michael performs solo. All of the audience participation, humor, and magic, without the big stage illusions and assistants.
With the popularity of the shows like "America's Got Talent", "The Voice", and other reality-based entertainment shows, Michael sees the opportunity to involve local organizations and their members to participate in a fun variety-style show in order to raise funds.  By partnering with us, you don't have to carry inventory, refrigerate anything, go door to door selling subscriptions or candy.  Social media and word of mouth marketing will put people in seats for an evening of family entertainment, illusion, comedy and mystery at an affordable price.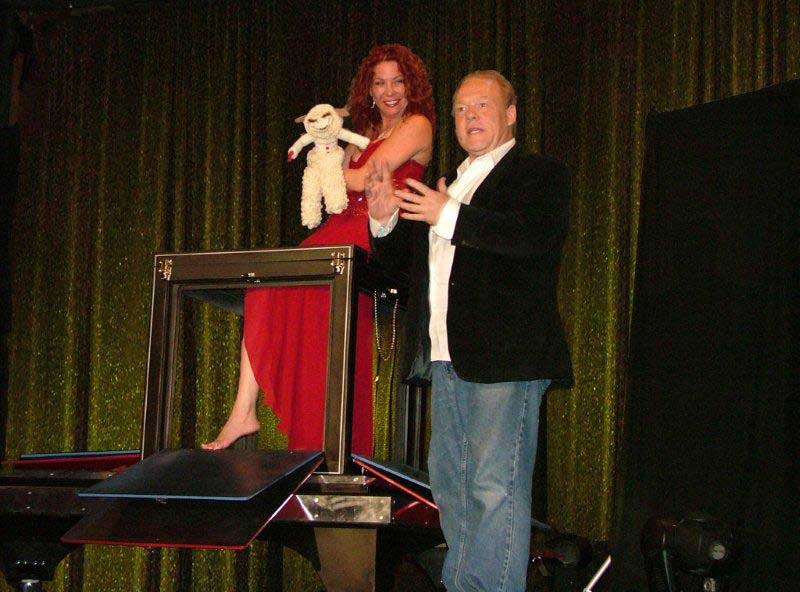 "We have over 30 years of experience…"
We've helped local schools raise thousands of dollars! How can we help you?
Forever Inspired by the Art of Magic